kenwood
Largemouth Rank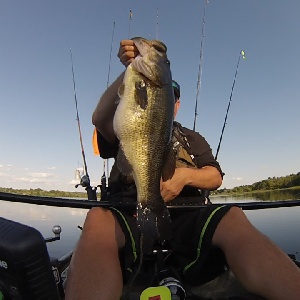 Joined: 14 Apr 2014
Posts: 728
Total Points: 885

Posted: Mon May 15, 2017 10:46 pm

Post subject: MAKB/KBF Trail Event on Lake Winnipesaukee - July 8

---

MA Kayak Bassin' is hosting a KBF Trail event on Lake Winnipesaukee on July 8. The registration and tournament info pages are now live (see below)!



This event is open to KBF members and non-members, though non-members pay an additional $25 admin surcharge on top of the $50 entry fee. This surcharge can be used toward a KBF membership within one week of the end of the tournament.

At 30 anglers, AOY points will be awarded to all participants who are KBF members at the time of the event, and at least five National Championship* slots will be awarded. Payouts go to 10% of the field (not a 10% payout overall, as the graphic kind of suggests), and the minimum payout for first place is $1,000! It goes up from there. If we reach 100 anglers (or possibly 50), NuCanoe will award to the winner a brand new NuCanoe Pursuit. Expect additional prizes and raffles as well.

The host venue is still TBD (if you know of any place in or around Laconia that is suitable to hold an informal and relatively brief awards ceremony, please let me know). A few minor points on the info page need to be changed, like tournament end time and check-in time, but otherwise everything is accurate.

Please register as early as you can. The more anglers who sign up early, the more it encourages others to do so as well. And I would suggest finding lodging as soon as possible, as this is event is very close to July 4 and places to stay nearest to Winnipesaukee will likely become harder to find the closer we get to July.

For all the tournament info you need, click here. To register, you can do so here on TourneyX.

If you have any questions, let me know!

* First place guaranteed payout at next year's National Championship is $100,000!