Username:
jdsconnecticutbass
First Name:
Joe
Last Name:
Icon:
Member Since:
03/29/15 05:11 AM
Last Login:
06/19/15 03:04 PM
Profile Views:
2175
City:
beacon falls
State:
Connecticut
Zip:
06403
Country:
USA
Website:
(youtube) JD'S CONNECTICUT BASS
Interests:
Bass fishing, starting my new website, music, guitar, playing with my daughter, reviewing tackle, filming trips tips and tricks,
About Me:
Just started a YouTube channel to help my fellow ct. Bank beaters. I'll be posting videos from all over Connecticut. The reason I'm starting this page is, a few years back I would pick a new Lake and a lot of the time it would be over a hour away and when I got to these lakes there would be a small amount of shore to fish if any at all and I got frustrated. So after fishing all over this beautiful state for the past few years, I'm giving you all the info I found. How much shore access? Where is parking and how to get to the shore access? Are there good bass there? What works? I'll be posting videos starting soon that will ansewer all your questions plus giveaways and much more so come check out JD'S CONNECTICUT BASS on youtube AND ENJOY.
Favorite Fish
to Catch:
Largemouth Bass, smallmouth bass,
Favorite Type
of Fishing:
Jigs, texas rigs, frogs, topwater walking, poppers, wacky rigs, drop shots, shallow-medium-deep diving crankbaits, bed fishing, shore fishing, fishing local tournaments with scba club.
Water Type:
Freshwater
Favorite Lures:
Jigs, cranks, plastics, topwaters,
Fishing Rods:
Kistler klx, Kistler magnesium ts, 13 fishing.
Fishing Reels:
Shimano curado 200i, abu garcia revo stx, sx, winch,
Fishing Techniques:
Grass and laydowns, punching, finesse, power fishing,

Favorite Fishing Spot:
Anywhere that looks fishy, stumps, grass, pads, boulders, laydowns,


Flag Profile:


Name
Details

Map It

Gardner tournament
Avg. Rating: 5
# Reviews: 1
Views: 1435
Gardner lake
4/25/2015

Cold front shut the bite down, winds were brutal on the boat and only 1 angler brought five to the scales. My boater and i caught fish but only a few bass and i lost a 2.5 boatside. Tried shallow and deep with most luck coming on jerkbaits, texas rig(bigger fish) and chattetbaits. All in all good times


Map It

---

This user has created 1 trips
| | | |
| --- | --- | --- |
| | Joe's Latest Mapable Trips | |
Below is the latest "mapable" trip this user has plotted.



Largemouth bass
4/14/15 largemouth 2.71lbs


Avg. Rating: 5

# of Ratings: 1

04/14/15 11:12 PM

2ND FISH OF THE YEAR
4/8/15. 2.5lb largemouth bass


Avg. Rating: 5

# of Ratings: 1

04/08/15 09:43 PM

FIRST FISH OF THE YEAR
4/8/15. 3lb largemouth.


Avg. Rating: 5

# of Ratings: 2

04/08/15 09:42 PM

NICE!
Just in time for opening weekend. Ill be out there sunday. #longestwinterever
04/08/15 07:04 AM

Stripped down and cleaned part3
2015


Avg. Rating: 5

# of Ratings: 1

04/03/15 04:40 PM

Stripped down and cleaned part2
2015


Avg. Rating: 4

# of Ratings: 1

04/03/15 04:40 PM

View all 49 of Joe's Photos

User has 49 photos in their collection.
No messages yet. Be one of the first to send this user a message.

Send Joe a message
Joe's Current Rank: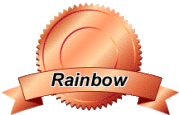 Rainbow Trout Rank
With 64 Total Points


Previous Ranks Achieved:
How are ranks determined?


Below is where we list statistics for the number of reviews, comments, message board posts, etc. that this user has posted on all the Fish Finder sites. The higher total overall points a user has, the higher the user's ranking.


Total Trips:
1
Total Photos:
49
Total Hotspots:
2
Total Trip Reviews:
0
Total Trip Comments:
0
Total Location Reviews:
0
Total Location Comments:
0
Total Locations Added:
0
Total Locations Edited:
0
Total Message Board Posts:
12
Total Species Comments:
0
Total Species Recipes:
0
Total Species Edited:
0
Total Amenities Added:
0
Total Amenities Edited:
0

---

Total Overall Points:
64

---

Find message board posts by jdsconnecticutbass