Username:
lilpixiblue
First Name:
Christina
Last Name:
Icon:
Member Since:
05/02/13 12:12 AM
Last Login:
08/22/14 05:50 PM
Profile Views:
13934
City:
State:
Massachusetts
Zip:
Country:
USA
Website:
Interests:
Fishing, traveling, fly fishing, the outdoors, fishing, comedy, fishing, partying, fishing, adventures, fishing, music, fishing
About Me:
Grew up boating & fishing the waters of Gloucester, MA and the Florida Keys. One grandfather fished the heck out of the northeast while the other fished the heck out of the southeast. I currently have a place in both locations, but spend most of my time fishing here in MA.

Lately I'm getting into freshwater as well. Any way I can wet a line!!
Favorite Fish
to Catch:
You Name It! Anything catchable! Obsessed with Trout on the fly! Some favorites include; Grouper, Mahi, Wahoo, Fluke, Striper, Trout. Obsessed with; Steelhead, Salmon, Tarpon
Favorite Type
of Fishing:
Fly casting, Spinning rod hoarder, offshore bottom fishing, saltwater surf casting
Water Type:
Saltwater and Freshwater
Favorite Lures:
Streamer Flies, Spoons, Spinnerbaits, Yo-Zuri, Bombers, Deadly Dicks, Topwater Poppers, Spro Bucktails, Berkley Gulp
Fishing Rods:
Two Shakespeare 6' freshwater combos, reel size 35.

Pinnacle Eye Candy 7' Spinning Combo, reel size 50

Okuma Tundra 8' Spinning Combo, reel size 60

Invincible 9' Big Water Combo, reel size 65

Okuma Tundra 10' Spinning Combo, reel size 80

2 Okuma Cascade 5wt Fly Rod/Reel Combos

Up next: Redington Crosswater 9wt Fly Combo

All of my conventional/bait casting outfits currently reside at my second home on the Florida Gulf Coast. =)
Fishing Reels:
Fishing Techniques:

Favorite Fishing Spot:

Flag Profile:



All Fishing Is Like Crack
But fly fishing is like the super crack that you'd put out any amount of money for.


Avg. Rating: 5

# of Ratings: 1

06/24/13 04:09 PM

Not A Bad Day At All
Was the only one on Crane Beach who caught. Cropped objects may appear larger than they are. It was around a 2 ft'er. Just shy of keeper but gave me a hell of a fight on light spinning tackle.


Avg. Rating: 5

# of Ratings: 3

06/22/13 10:38 PM

Best bang for the buck
It really was for me. Restless now. Game on!


Avg. Rating: 5

# of Ratings: 1

06/22/13 01:26 AM

All Ready!
Except for that reel on that 5wt. Ack!! Time for an upgrade!


Avg. Rating: 5

# of Ratings: 1

06/22/13 01:23 AM

Surprise Carp
For where I was fishing, considering I've only seen people pulling up Sunfish there and caught this guy on a Pheasant Tail Nymph. I've been rained out of both Wenham & the Merrimack due to the rain the past few days, but that was pretty cool.


Avg. Rating: 4.8

# of Ratings: 5

06/18/13 07:03 PM

Her Name Is Scarlett
Because she's got tude and is dressed in lush royal emerald green. She's also my first saltwater fly rod; a TFO Signature II Series 9' 9wt. I'm pairing her with an 8/9 Okuma SLV aluminum diecast reel, 200 yards orange Dacron backing and either pale blue Rio FW SW line or light green Rio shooting head line. I am so in love it's not even funny!!


Avg. Rating: 5

# of Ratings: 2

06/14/13 10:24 PM

View all 15 of Christina's Photos

User has 15 photos in their collection.
No messages yet. Be one of the first to send this user a message.

Send Christina a message
Christina's Current Rank: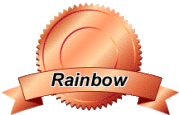 Rainbow Trout Rank
With 59 Total Points


Previous Ranks Achieved:
How are ranks determined?


Below is where we list statistics for the number of reviews, comments, message board posts, etc. that this user has posted on all the Fish Finder sites. The higher total overall points a user has, the higher the user's ranking.


Total Trips:
0
Total Photos:
15
Total Hotspots:
0
Total Trip Reviews:
1
Total Trip Comments:
2
Total Location Reviews:
0
Total Location Comments:
0
Total Locations Added:
0
Total Locations Edited:
0
Total Message Board Posts:
40
Total Species Comments:
0
Total Species Recipes:
1
Total Species Edited:
0
Total Amenities Added:
0
Total Amenities Edited:
0

---

Total Overall Points:
59

---


User's Recipes:
1. Baked/Broiled Haddock