| | |
| --- | --- |
| Username: | crabbybob |
| First Name: | bob |
| Last Name: | |
| Icon: | |
| Member Since: | 11/09/12 03:24 PM |
| Last Login: | 10/31/17 05:20 PM |
| Profile Views: | 2293 |
| State: | Massachusetts |
| Flag Profile: | |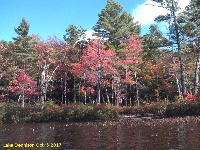 Lake Dennison
South East corner of Lake Dennison


Avg. Rating: 5

# of Ratings: 1

10/05/17 05:16 PM
User has 1 photo in their collection.
From
Message
buff84
12/27/12 07:43 PM




having my surgery on monday and will be a while before i can work on the boat it is fiberglass and i need to have it painted i did a lot of work on it and need to paint it before i carpet it but will be down and out for a few months looking for a painter at a good price please let me know if you or someone you know does this or can do it thanks

---

User has 1 visible message.

Send bob a message
bob's Current Rank:


Baitfish Rank
With 18 Total Points

How are ranks determined?


Below is where we list statistics for the number of reviews, comments, message board posts, etc. that this user has posted on all the Fish Finder sites. The higher total overall points a user has, the higher the user's ranking.


Total Trips:
0
Total Photos:
1
Total Hotspots:
0
Total Trip Reviews:
0
Total Trip Comments:
0
Total Location Reviews:
0
Total Location Comments:
0
Total Locations Added:
0
Total Locations Edited:
0
Total Message Board Posts:
17
Total Species Comments:
0
Total Species Recipes:
0
Total Species Edited:
0
Total Amenities Added:
0
Total Amenities Edited:
0

---

Total Overall Points:
18

---