Username:
jweeks1357
First Name:
Joey
Last Name:
Weekly
Icon:
Member Since:
06/16/12 01:47 PM
Last Login:
03/28/13 10:55 AM
Profile Views:
19344
City:
montville
State:
Connecticut
Zip:
06370
Country:
USA
Website:
Interests:
Fly fishing, camping, wildlife
About Me:
love to camp, love to fish, love wildlife
Favorite Fish
to Catch:
trout, pickeral, largemouth bass
Favorite Type
of Fishing:
fly fishing
Water Type:
Freshwater
Favorite Lures:
nymph flies
Fishing Rods:
temple fork outfitters lefty kreh series one two piece rod
Fishing Reels:
cabelas
Fishing Techniques:
get floating nymph flies or mayflies and let them float downstream in a stream for trout. in a lake i will look for surfacing fish and float a mayfly accordingly. for bass a go to lakes and use a minnow fly that sinks. love to catch pickeral on bait fish type flies, run the fly up in close to shore and slowyly work it out as the water gets deeper, pickeral like to hang out there.

Favorite Fishing Spot:
uncas pond

Favorite Video:



im still a guy, brad paisley



Flag Profile:


Name
Details

Map It

avery point

No Reviews
Views: 8130
avery point, groton ct
8/18/2012

went to avery point and used squid for bait. i was fishin for porgys, and caught a pretty nice one about ten inches. i had a rough time with the small black sea bass and the guys already there said the same thing. i also managed one monster sea robin which fought for a while and weighed over three pounds. great day, great location, great tasting porgy.


Map It

---

first saltwater trip in three years
No Reviews
Views: 3554
niantic bay
8/2/2012

went out past niantic bay with one of my buddys in a two man kayak and once we got into some deeper water of fifteen feet plus i put on a porgy rig with frozen squid on it and attatched a quarter ounce weight on the swivel. i dropped down to the bottom and immediately there was action. i started off by catching seven black sea bass in a row, all about three to four inches. then we went out a little deeper and i finally hooked into porgy! i got a thirteen incher up to the boat and would have kept him but he got off the hook right at the boat. then i got some more little ones, but i hooked another porgy which was about nine inches, not big enough to keep. then i caught my third and final porgy, then and a half inches, kept him and he tasted great. while i was fileting the porgy i handed the rod to my buddy who dropped down the bait and pulled out a big ass sea robin, about fifteen inches and over two pounds. threw it back because we didnt know what it was at first. later we caught another one, but its was smaller and we decided not to keep it. one hell of a trip with one of my good buddies. porgy tasted good too.


Map It

---

viscious baby fish at uncas pond
Avg. Rating: 5
# Reviews: 1
Views: 3715
uncas pond, old lyme CT
7/29/2012

went out to uncas early in the morning yesterday, thinking that right after a storm the big bass would be active. i was wrong. i didnt bust out the old fly rod for this having heard and seen pictures of six pound largemouth bass coming out ofthe depths in the middle of the lake. i fished with a purple senco which id already had great luck with preiously this year, but lothing all along the shoreline and in the deep parts of the lake, even when i wacky rigged it i got nothing. i also tried a green spinner bait, and twice i got a decent largemouth to follow the bait to the bait, but wouldnt take it. then i finished up in the back cove in the back of the lake where i threw the purple senco again, and i felt a hit, the rod tip bent pretty good and the fish fought pretty good so i thought maybe i had hooked a pickeral by chance, but when i got the fish to the boat it was a largemouth that measured a sunning four inches and weighed in at a whopping less than a quarter of a pound. after that i saw some other largemouth of about the same size jump to about a foot out of the water to eat bugs, and i determined after four hours in a kiyak it was time to go home. but as i always say, a bad day fishin is better than a good day doing anything else.

-

---

black crappies at horse pond
No Reviews
Views: 3986
horse pond, salem CT
7/5/2012

so i pulled out the fly rod and the yak to go to horse pond and get a little fishing in this evening. id done well using the color purple so far this year catching some largemouth, so i tied on a purple and white fly that immitates a small baitfish, and threw it in by shore and on the outer edge of some lillipads. i caught one decent crappie in closer to shore, it was about 10 inches and weighed just under a pound. the second one i caught off the edge of a group of lillipads and hooked another black crappie, and this one was much nicer measuring in at about 14 inches and weighed in at 2 pounds. after that the bite seemed to shut down, and i caught a few pumpkinseeds, but it still wasnt a bad night, its always good to get out on the lake and relax a little.


Map It

---

bass fishing uncas pond

No Reviews
Views: 6111
uncas pond, old lyme CT
6/27/2012

i had fished this lake a couple of times earlier this year, but the bass havent been active until recently. i used a green spinner bait without any luck, but then i threw a dark green senco with red fleck in the weeds on the right side of the lake which resulted in a nice three pound largemouth bass. that was the only fish i caught, but my dad caught a nice two poundlargemuth on a pop-par later in the evening.


Map It

---

no fish in the salmon river
No Reviews
Views: 3431
salmon river, CT
6/19/2012

i went to the salmon river today for a couple of hours, waded in and fly fished. i used a mayfly and must have fished most accessable points before it dawned on me that i hadnt even seen any evidence of fish yet. the water was still cold, but the water level was real low which leads me to believe that the fish may have moved into the connecticut river or just further down stream. i checked the feeder streams and there were no fish to be seen and the water level was extremely low in all of those as well.

-

---

camping at lake williams 2012
No Reviews
Views: 5015
lake williams, Lebanon CT
5/15/2012 - 5/17/2012

spent a three day camping trip a lake williams capmground, fly fished each day. i was with my dad, uncle, and their buddy, but they used conventional tackle for the most part. we all went out in our yaks and they managed to scrape together a few largemouth bass by using soft plastics such as lizards and blue worms they rigged weedless. i used flys that imitate bait fish, hoping for large mouth and pickeral seeing as there are not any trout in lake williams. i had great luck with purple, light blue, and bright yellow colored flies picking up sixteen decent pickeral, i caught one small one being only ten inches but the rest ranged from fourteen to eighteen inches long. i also caught one pumpkin seed in a cove i deemed "pickeral cove" because every time i fished it i caught at least two pickeral. the pumpkin seed weighed nearly a pound and i had never seen one that thick or large before.


Map It

---

dock at horse pond
No Reviews
Views: 4449
horse pond, salem CT
6/9/2012

i fly fished and used conventional tackle at horse pond from about one in the afternoon to six thrity at night. i caught plenty of pumpkinseed and blue gill with the fly rod. with the conventional tackle i tried plenty of different tactics, jitterbug, pop-par, spinner bait, but the only thing that worked was a purple soft plastic worm that i let sink until it hit the bottom. it yielded a two pund largemouth bass, which became dinner.


Map It

---

This user has created 8 trips
| | | |
| --- | --- | --- |
| | Joey Weekly's Latest Mapable Trips | |
Below are the last 6 "mapable" trips this user has plotted.


| | | |
| --- | --- | --- |
| | Joey Weekly's Trip Statistics | |

porgy
08/18/12 08:49 PM

purple fly
ive had great luck on this purple fly this year, my best fish being a large mouth over three pounds
08/10/12 02:11 PM

cove near the dock yields some nice bass
08/10/12 02:07 PM

horse pond
08/10/12 02:02 PM

acadia national park 2012
saw this doe and her fawn by the road in maine, pretty cool sight


Avg. Rating: 4

# of Ratings: 1

07/24/12 12:23 PM

baby perch
caught this tiny baby perch while shore fishing at long pond in ct
07/24/12 12:19 PM

View all 11 of Joey Weekly's Photos

User has 11 photos in their collection.
From
Message
jimbuoy
12/27/13 09:40 AM




Merry Christmas & Happy New Year to all my fishing pals. May 2014 bring you health, wealth, happiness and of course fish and lots of them!

---

User has 1 visible message.

Send Joey Weekly a message
Joey Weekly's Current Rank: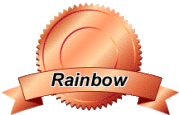 Rainbow Trout Rank
With 53 Total Points


Previous Ranks Achieved:
How are ranks determined?


Below is where we list statistics for the number of reviews, comments, message board posts, etc. that this user has posted on all the Fish Finder sites. The higher total overall points a user has, the higher the user's ranking.