michael82
Baitfish Rank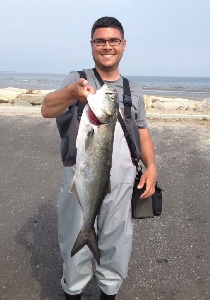 Joined: 14 May 2015
Posts: 10
Total Points: 15

Posted: Wed Mar 30, 2016 9:31 pm

Post subject: Haven't Been on but Back

---

Hi guys. I haven't been on here in a while, but I'm back now.

CT Fishtalk was my primary fishing forum, but it's not doing well as of recently and a buddy told me nobody wants to run it, which is why it's been down.

Gonna be staying on here now. Hoping to make new fishing partners who are nice enough to pick me up due to me having no car.

Good luck fishing and enjoy yourself!