angryjohn
Striped Bass Rank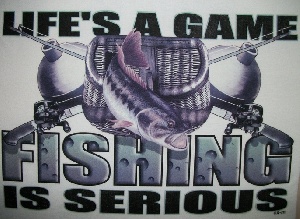 Joined: 03 Jul 2011
Posts: 387
Total Points: 1217

Posted: Sun Jul 13, 2014 2:22 am

Post subject: Berkeley flicker shad, quite the trout bait

---

Grabbed one of these lures to see how they compared with the rapala shad rap, and this thing is way better. It dives deeper and strait slays the trout in my area. I have not had a bunch of experience with the stock mustad hooks they come with and so far i am not a huge fan. It may be that the split rings are to large and that is why the fish is throwing the hook. I am hooking up a bunch but dropping about 25 percent or so. Further investigation will occur and i will post a solution if i find one.